Search Engine Marketing (SEM)
SEM Agency in Singapore, providing professional SEM services
What is Search Engine Marketing (SEM) ?
Search Engine Marketing (SEM) is a promotional and advertising method that has become a powerful tool in the dynamic world of digital marketing. Also known as pay-per-click (PPC) advertising, it attracts an audience through strategically placed paid advertisements that prominently feature your products and services on search engine results pages. The ultimate goal is to increase conversion rates while simultaneously reducing the cost per conversion.
Understanding the Difference Between SEM and SEO
In the realm of digital marketing, it's crucial to comprehend the distinction between Search Engine Marketing (SEM) and Search Engine Optimization (SEO). While SEM predominantly revolves around the field of paid advertising, SEO takes a different approach, focusing on the structured content practice to naturally ensure higher rankings in search results. Both SEM and SEO serve as essential pillars within the digital marketer's toolkit, each with its unique strategies and objectives.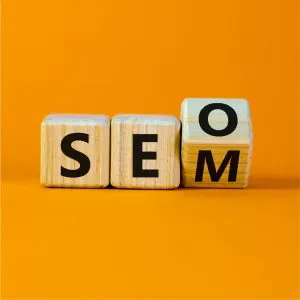 SEM Related Video
Clients we've helped with Search Marketing: