What is Google SEO and how to do good Google ranking optimization? A beginner's guide to search engine optimization (SEO)
1 - What is SEO?
Google ranking optimization (SEO: Search Engine Optimization) refers to the optimization process that allows your website to rank higher in Google search results when users search for keywords related to the products or services you are promoting. The significance of Google ranking optimization is that the higher you rank, the more exposure your website gets, which in turn increases business opportunities. This is why many companies, especially those with overseas operations, invest a considerable budget every year into search engine optimization.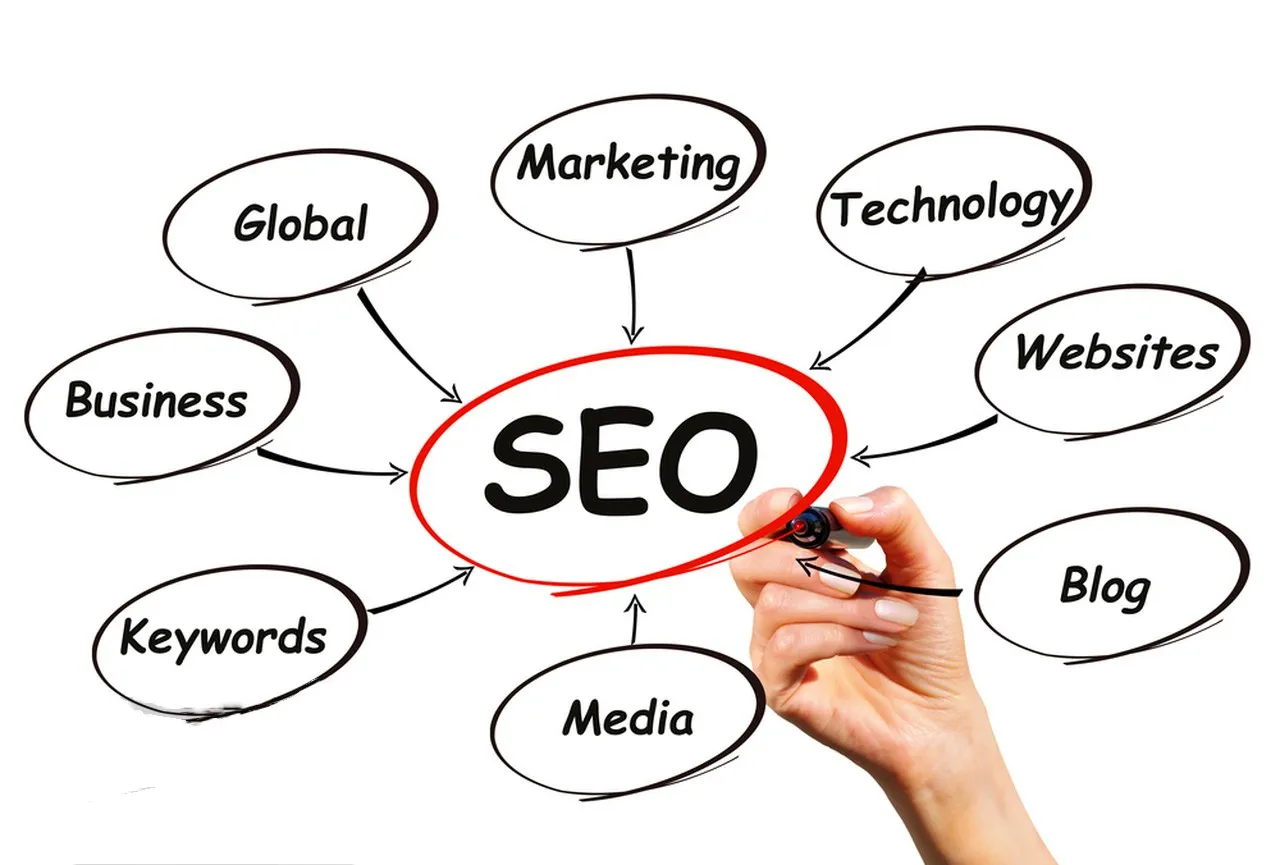 Google provides a lot of useful guidelines for website optimization. However, optimization issues vary for different websites, which fall into many categories like Media, B2B, B2C, C2C, O2O, etc. Therefore, optimization should be tailored to your website category, target market, and country to be truly effective.
After more than a decade of evolution, Google has become increasingly sophisticated, and the days of gaming Google are over. To do good SEO for your website, you should honestly follow Google's optimization guidelines and improve your website accordingly. As a Google SEO expert, simply handing over Google's guidelines to clients is not enough. Figuring out how to implement each ranking factor is our real purpose.
Search engine optimization (SEO) includes on-page and off-page optimization to make a website compliant with search engine algorithms, thereby gaining recognition and natural rankings. Both types of optimization are critical for Google SEO.
With so many social media platforms today, is website Google SEO still necessary?
Mobile users must have noticed that keywords they have searched for in apps sometimes show up as recommended content in their commonly used social media. This is because the platforms are making recommendations based on users' search history. Even when you no longer pay attention to those keywords, the system will keep recommending relevant content for a period of time. In this social media marketing model, users are passive, and the website traffic quality is not great. On the contrary, Google SEO attracts users to proactively visit your site. All you need to do is optimize rankings for your products and brands so users can fully understand product details and reviews through search. This type of website visitor is high-quality. Whether B2B or B2C, Google SEO is the best promotion channel.
PPC is pay-per-click advertising that takes effect quickly as long as you pay. It is like a faucet - traffic flows in continuously when turned on, but stops immediately once turned off. It can be difficult to afford high bids without sufficient capability; malicious clicks may also lead to losses, and traffic is relatively single-sourced.
Unlike PPC, Google SEO does not produce instant results. The upfront time and cost investments may be higher. However, natural rankings can be maintained long-term through proper SEO updates and maintenance, as well as keeping up with Google algorithm changes. In addition to increasing brand revenue, Google SEO also earns Google's trust. In the long run, Google SEO costs less than PPC actually. If budget allows, you can do PPC and Google SEO at the same time - use PPC at the beginning to drive traffic, then reduce PPC spending after Google SEO improves rankings.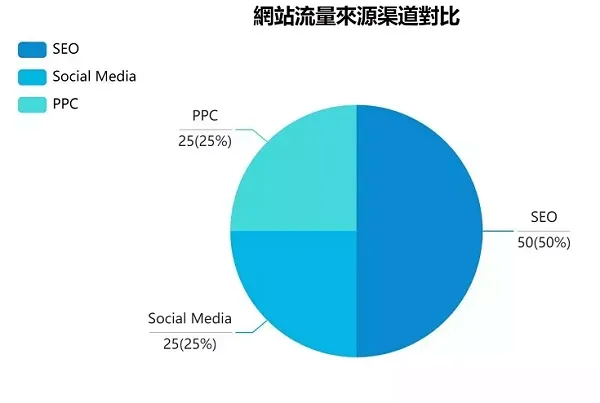 2 - Important factors affecting website Google SEO
2.0.1 - Clean and accurate code
Nowadays, to build websites quickly and cheaply, e-commerce owners often use Shopify, Wix, Shopline, Weebly, Ueeshop and other visual SAAS self-service platforms. For websites with more backend development needs, open-source platforms like WordPress, Magento, Woocommerce, Opencart are more commonly used. Custom corporate websites that focus more on services, solutions and technical offerings are usually custom-developed without relying on any templates, with backend and frontend coding done from scratch. Missing HTML tags like and are common code issues that can affect SEO. See examples below:
Missing h tags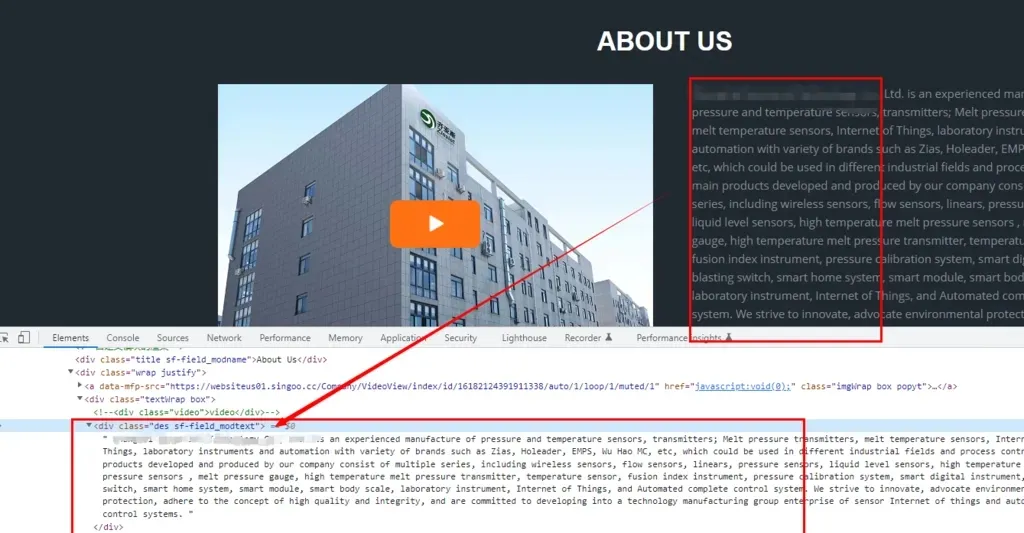 Missing p tags
2.0.2 - Clear architecture
Website architecture must be clearly structured to guide visitors through a logical path (like a tour guide). Use breadcrumbs to indicate hierarchy for secondary and lower level menus so search engines can understand page relationships. Keep main menus consistent across all pages. Create tags to connect similar pages like blog posts and case studies.
2.0.3 - Responsive website
A responsive website provides good readability across different browsing environments - website structure does not distort when browser windows are resized, and text content remains legible and does not become too small.
2.0.4 - Server stability and configurations
If a website's server is down frequently or loads slowly, search engines cannot crawl or are delayed in crawling, directly affecting the site's authority. Also, when visitors cannot access or leave the site due to slow loading, the bounce rate increases, signaling to Google that the website is unpopular and negatively impacting SEO rankings.
If indexing is still clearly problematic one week after a site has been submitted to Google Search Console, excluding issues like noindex tags and crawl blocking via robots.txt, incorrect or incomplete indexing may be caused by improper server configurations or conflicts between settings. This also affects SEO rankings.
2.0.5 - Logical internal link structure
While we create XML sitemaps, the website itself may not weave an optimal internal link structure for search engine crawling. Main menus are most crawlable by search engines, so whether main menus can serve as good bridges to important SEO pages needs to be evaluated. The planning of internal links must avoid dead ends and one-way tunnels that frustrate search engine crawlers, like Example A below. If SEO page A is nestled under the 3rd page of the Showcase menu, search engines have to crawl through very limited paths to reach Page A - from the top Showcase menu to Page 1, then Page 3 before finally reaching the target SEO page.
This narrow path is not SEO friendly. Although picking a page under Page 1 would be better than Page 3, new Showcase content constantly pushes old content further back to Page 2, 3 etc over time, so this is not a good long-term solution either. A better approach is to build links from other relevant pages and categories to support search engine entry like Example B below.
2.0.6 - Website speed
What is considered good website response speed? This is like asking how beautiful is beautiful enough for an attractive woman - there is no quantifiable answer. Website speed significantly impacts SEO and shapes visitors' first impression. A study by the Financial Times tested media sites by progressively increasing delay times and measuring impact on article reads. Results:
1 second delay: article reads decreased 4.9%
3 second delay: article reads decreased 7.9%
Similar tests on ecommerce websites showed:
Walmart - 1.9% conversion rate at 2.4 sec load time; 1.5% conversion rate at 3.3 sec
Amazon - 1% sales decrease for every 100 ms delay
Clearly, high bounce rates and short dwell times caused by delays can prompt Google to re-evaluate a page's worth and demote its ranking.
2.0.7 - Keyword integration
What are keywords?
Keywords are searched terms that produce matching results in search engines. Search engines quickly process keywords to match and recommend relevant results based on the searcher's probable motivation and expected outcome. Google does this best and is the most popular search engine because its results align well with search intentions.
How to integrate keywords on a website?
Strategic keyword integration is critical for SEO rankings. To attract visitors' attention, keywords are typically placed in prominent locations. Relevance between keywords and page content should be high. Observe top-ranking pages for keyword frequency and contextual usage guidelines. tags are indispensable for highlighting keywords to help search engines identify important text and recommend pages accordingly. However, forced keyword stuffing should be avoided as search engines penalize obvious manipulative ranking tactics. Think of search engines as visitors - convince them to stay on your page by preparing content that caters to what they are looking for. If you claim your page is for buying skirts simply to attract dress buyers, you will be caught bluffing when visitors find no skirts for sale. High bounce rates signal search engines that your page misleads or dissatisfies users, prompting ranking drops. Therefore, keywords must be integrated naturally with good planning and intent. For example, prepare 5 keyword-rich questions and 5 keyword-focused answers as content.